Education
KAPLA is used in classrooms all around the world!
KAPLA is an educational tool that enhances a child's creativity and logical thinking. Building with KAPLA develops spatial awareness and encourages concentration, perserverence and patience. Played within a group, KAPLA develops social skills while children interact with each other.
KAPLA can be used as an open-ended building material or as part of a curriculum.
Open-ended play
Children naturally learn about balance and gravity through KAPLA play!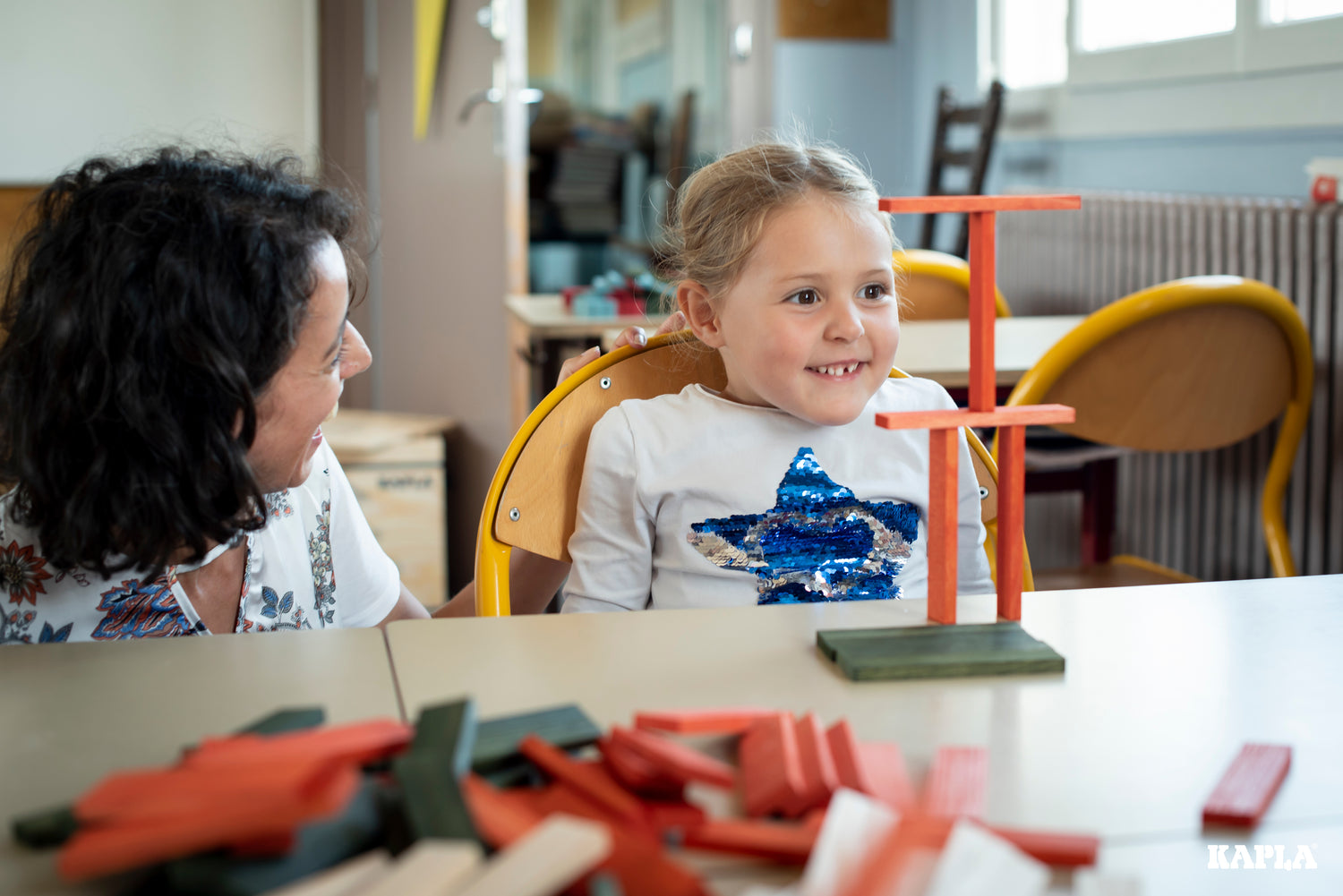 Guided instruction
KAPLA is a powerful, hands-on learning manipulative that children enjoy using.